Letter from President Natasha Korda, December 2020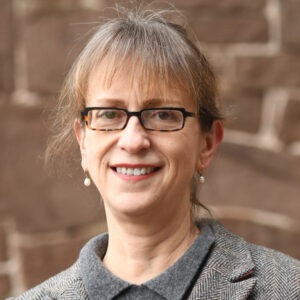 Writing in the post-solstice stillness of midwinter, as the annus horribilis of 2020 comes to an end, I am reminded of the "wide gap of time" in Shakespeare's The Winter's Tale, and can only hope that what lies ahead will mark a turn away from tragedy towards a time when we will once again gather in-person, marvelously proximate and real, like so many frozen statues brought back to life. Although I cannot imagine how the world will have changed by then, I hope each of us will consider how we may contribute to the communal work of care upon which our survival depends, and to the careful work of creating community anew.
In truth, such work has been ongoing for some time at SAA, as we strive to become a more capacious, responsive, transparent, and supportive organization for all our members, and especially those who are most vulnerable in these uncertain times. Our organization has always sought to keep dues and fees low, and this year we introduced a zero-dollar membership level, and extended the reduced conference fees offered to graduate students to contingent faculty, retirees, and independent scholars (waived for all who applied for travel grants). Our website now provides easier access to resources, including announcements for faculty positions, fellowships, and conferences; calls for papers; antiracist pedagogical resources; listings of virtual events of interest to members; and profiles of how Shakespeare-related organizations have coped with the challenges of COVID. To enhance transparency, ongoing initiatives in the planning phase are now reported to members in a spring letter from the President, following the annual Trustee meetings, reprising key themes addressed and reflecting on the wellbeing of our organization; and the June bulletin now includes a financial overview to provide a clear picture of our sources of income and areas of expenditure.
The Bylaws Committee led by Kurt Daw, now in its second year, continues to work on short and long-term recommendations for governance structures appropriate to an organization that has nearly tripled its membership over the past two decades, addressing important issues such as the size and diversity of the Board of Trustees; the length of terms for Trustees and Officers; and the need for new positions, such as that of Secretary and Treasurer. Following a recommendation made by the committee last year, the SAA has appointed its first Financial Advisor, Melody Fetske, CFO Emerita of the Folger Shakespeare Library, unanimously recommended by a search committee chaired by Gail Kern Paster (2004 SAA President). Together with the Bylaws Committee, and with input from the 2015 Ad Hoc Committee on Sexual Harassment, the Trustees are also working on improved structures for responding to complaints of sexual and other forms of harassment, including an ombuds function to assist with conflict mediation.
Despite the cancellation of our annual in-person meeting for the first time in SAA's history last spring, the intellectual vibrancy of SAA seminars and workshops continued to flourish as the great majority were conducted virtually thanks to the dedication of seminar leaders and participants, and the heroic efforts of Executive Director Karen Raber and SAA staff. And who could forget our first, virtual "Alone Society Dance"? This spring, the SAA will hold its first fully virtual conference, and while nothing can replace the conversations and connections that a live gathering generates, we have worked diligently and creatively to develop digital experiences and content so that we may all remain connected. Over 700 participants have enrolled in 56 seminars and workshops, and we have an especially full and diverse program of panels that
incorporate those rolled over from last year. There will be sessions devoted to professional development on a diverse array of issues such as publishing your first book, thriving at teaching institutions, becoming an administrator, and confronting diversity as and with scholars of color; a meet and greet with journal editors; and ombuds services and training on approaches to academic conflict resolution. Other highlights include a conversation with Keith Hamilton Cobb, author of American Moor; announcements of award recipients for the J. Leeds Barroll Dissertation Prize and two new awards (for "Shakespeare Publics" and "Innovative Article"); a Town Hall Business Meeting at which we will brainstorm ideas about the SAA's future, looking ahead to its 50th anniversary in 2022; and, of course, another "Alone Society Dance"!
I am deeply grateful to my colleagues on the Executive Committee and Board of Trustees, and to all who served on committees, for the creativity and collaborative spirit with which you have met the demands of this year. We have accomplished a great deal together, despite great challenges, and I am confident that the SAA will emerge stronger from them.
Sincerely,

Natasha Korda
President, Shakespeare Association of America 2020-2021