Letter from President Katherine Rowe, June 2019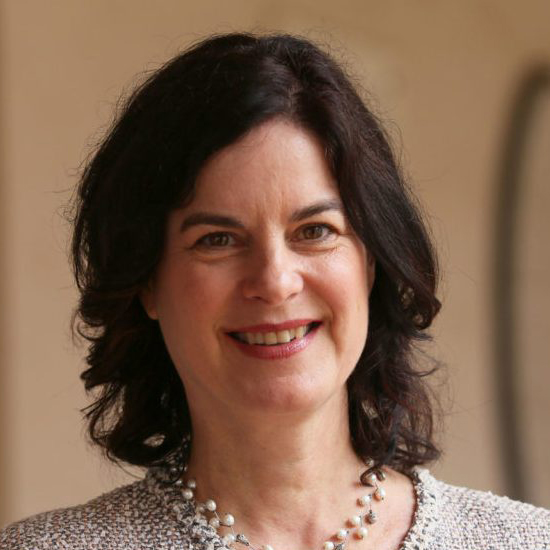 Dear Colleagues,

I write as our semesters are wrapping up, with the intellectual energy of the SAA meeting in DC still buzzing. This letter inaugurates what I hope will be a regular year-end recap from the President, on behalf of the Trustees. For those who were not able to be at the conference, it reprises some of the themes shared at the annual Town Hall Meeting on Wednesday afternoon (April 17th), reflecting on where we are now as an organization. We have successfully completed a transition to a new institutional home.

This letter covers highlights of the year past and sketches the Trustees' main areas of work for the year ahead, as we assess and respond to evolving needs of the membership. It concludes with updates on dues, conference fees and governance matters.
The Trustees welcome your reflections and feedback via emails to shakespeare@olemiss.edu. We especially encourage input that is forward-looking: your insights about how our fields and the SAA will transform, ten and twenty years out.
Best regards,
Katherine Rowe
2019-20 President
Shakespeare Association of America
On behalf of the Executive Committee
A successful year of transition
2018-19 was a momentous year, in which the SAA transferred its home from Georgetown to the University of Mississippi. Enormous gratitude is due to our outgoing Executive Director Lena Orlin, our incoming Executive Director Karen Raber, and the SAA staff, who ensured a secure take-off and landing. Business transitions across state lines are complex processes that take years of preparation: multiple SAA Presidents and Trustees laid the groundwork for this successful move.
Themes from the 2019 DC Town Hall Meeting: an evolving SAA
Over the past two decades, the SAA has nearly tripled in size. When I began attending in the 1990s, the conference gathered around 400 members; 1,157 gathered in DC in April. We are now an organization with 2,784 members on our rolls, about half of whom attend the conference in any given year. Our increasing size reflects success in numerous areas: active efforts to increase diversity of those practicing Shakespeare in varied fields, an expanding geographic range, and our members' lively exploration of new modes of research and scholarly communication.
At the Town Hall in April, more than 100 members gathered informally to reflect on these changes. The SAAllies presented generative ideas about how a much larger membership can organize itself to be more welcoming. The Trustees gathered input about mentorship connections and other member needs, as the room brainstormed ideas. In sum, the conversation reflected the SAA's evolution. From an association whose early functions were to convene academics and formally recognize the circulation of their scholarship among peers, the SAA is evolving into a member services organization where networking, mentoring, professionalization, access to scholarly resources, and more are also core functions.
Work in process, 2019-2020
With the above transformations in mind, the Trustees are focusing on a key strategic question this year: How can the SAA ensure a strong sense of community and sustain the marvelous vitality of our intellectual exchanges as we evolve and grow? This is a good question to have to grapple with. Consistent with the SAA Constitution, the Trustees will be exploring it in a variety of ways. Where issues are complex and require study, we will appoint ad hoc committees. As needs for new policies are identified, we will continue to address them as
we have in recent years
. In some cases we may put matters to the membership for comment and vote.
Over the coming year, several planning initiatives will move forward:
Setting ourselves up for future financial sustainability
The SAA is fortunate to be on strong financial footing at present. That is due both to the prudent planning and stewardship of our outgoing Executive Director, Lena Orlin, and to the generous support that University of Mississippi committed for the next five years. Precisely because we are in sound financial circumstances now, this is the right moment to plan for longer-term stability, in a measured and intentional way. That is how we will continue to deliver on the SAA's commitment to ensuring access for a widening group of scholar-practitioners, including graduate students, adjunct faculty and independent scholars.
Multiple strategies are needed to ensure the health of the SAA for the long term. They include: establishing a predictable policy around dues and conference fee increases; expanded sponsorship, beyond local arrangements committees; and exploring fundraising opportunities in advance of our 50th Anniversary year, 2022.
Policy on dues and conference fees.
In order to keep pace with inflation and maintain a balanced budget as membership needs change, the Trustees have approved
a policy of modest increases to our dues structure and conference fee structures
every third year, beginning June 1, 2019.
Governance
The key question of how the SAA will best maintain transparent and inclusive structures of governance at our larger size prompted the Trustees to form an ad hoc committee to study the issue. That committee reviewed the Constitutions and ByLaws of peer associations and surveyed the SAA leadership of the past five years as to their sense of the evolving needs of the organization. On the basis of their analysis, the Trustees have expanded and
formally charged the committee
to create a simpler and more robust pair of governing documents: operational ByLaws in addition to our governing Constitution. Stay tuned for future updates as their work progresses.