Letter from President Wendy Wall, 1 January 2018
123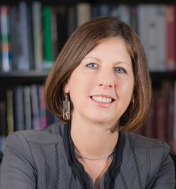 We live in tempestuous times.
Last year in Atlanta, rough winds did shake the SAA. Refusing to be bested by tornadoes that held about one fifth of our members hostage, people packed a ballroom where the "Queer Natures" plenary panelists brilliantly tracked swarming desires and intemperate ecologies. Before the buzz had died down, the audience then experienced the first incarnation of "Shakespearean Futures," a three-year program of panel sessions dedicated to exploring the institutional and disciplinary conditions of Shakespeare studies. "The Color of Membership" opened a transformative conversation about race and inequality that reverberated throughout the conference and beyond, with a tweetstorm testifying to "electrifying" discussions in a "room afire." Those not in the room where it happened joined these dialogues through online streams.
Shakespearean Futures, online streaming, NextGenPlen, Scholars of Color Social, Digital Exhibits, the Business Meeting (which is, in fact, a town hall designed to enhance communication between the Board of Trustees and the members): these recent SAA innovations seek to put into practice our core commitment to fostering an inclusive forum for the exchange of ideas. Since its inception in the 1970s, the SAA has made its distinctive seminar format – which encourages an egalitarian mode of intellectual exchange – the centerpiece of the annual meeting. As the climate of the SAA has changed (our size doubling between 2004 and 2012; our professional and institutional conditions altering; and our membership diversifying), we have been challenged to explore new ways to realize that commitment.
At the same time, the arts and humanities face significant threats in what Shakespeare might call the "wreckful siege of battering days." In the face of national and global upheavals this year, the SAA has taken a few actions to protect our mission. We joined an amicus brief arguing against policies that would restrict scholars from crossing national borders to participate in academic dialogue. We urged support for the NEH and NEA (and were pleased to see this funding continued this year), and lobbied against a US bill that made graduate student tuition taxable. Because of dire threats to our teaching, scholarship, and creative work, the Board voted to align with the Joint Advocacy initiative of the American Council of Learned Societies so as to enhance the impact our advocacy can have. Although our members vary in their interests, methodologies, politics, and intellectual modes, we are united in our joyous passion for humanistic inquiry about Shakespeare's works, theater, and the early modern world. And we are committed to safeguarding that inquiry.
Our members have admirably risen to the occasion to alleviate the vulnerability many feel. Last year, donations of over $19,000 allowed the SAA to award additional conference travels grants for graduate students and contingent faculty. Member donations also permitted us to keep SAA dues exceptionally low (just compare to other conferences!). And President Heather James spearheaded an initiative to create two short-term research fellowships exclusively for SAA members, in tandem with the Huntington Library and the Folger Shakespeare Library.
Thanks to the Herculean labors of the 2015-16 Strategic Planning Committee and the Sexual Harassment Committee (with special kudos to Chairs Jean Howard and Valerie Traub), the SAA has: 1) added a diversity statement to our constitution; 2) created a sexual harassment policy; 3) convened a Diversity and Inclusion Committee; and 4) designed a way to compile demographic data about our membership (which sounds banal, but actually is a crucial step toward future-looking actions). We know that our 3,000 members (1,300 of whom are active this year) include theater practitioners, tenure-line professors, cultural organization researchers, librarians, graduate students, postdoctoral fellows, visiting faculty, contingent faculty, and independent scholars. But we simply must get a more precise sense of who we are, what we do, and what we value.
The orbit of the SAA has, of course, been rocked by news that Lena Cowen Orlin will step down from her position as Executive Director in 2018. It is with heavy, but immensely grateful, hearts that we reflect on her devoted stewardship of our organization for the last 23 years. Lena's tireless work and unwavering belief in the SAA's potential have bequeathed us a precious gift for the future: the SAA's ability to thrive and evolve – even though we may be tempest-tossed.
One silver lining emerged during April's storms: a flurry of texts and tweets from those grounded in airports, testifying to how much they cherish their SAA communities. And so knowing, as Shakespeareans do, that surprising developments can follow tempests, I invite you to the luminous program that awaits us in Los Angeles.
Wendy

Wendy Wall
President, Shakespeare Association of America