Online Performances and Events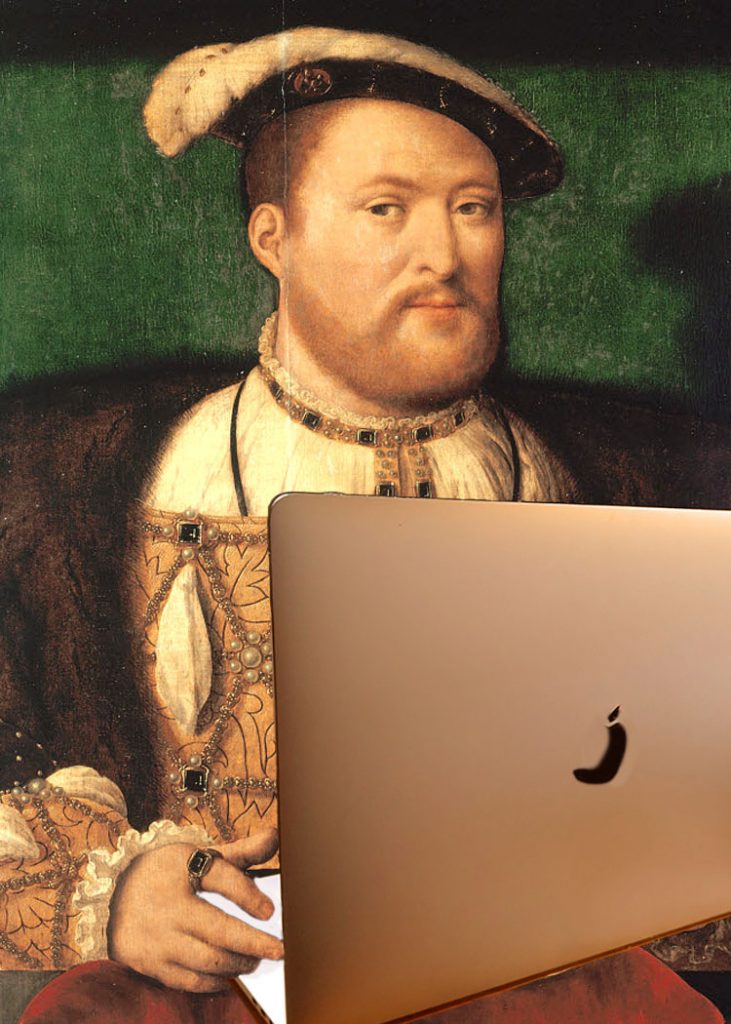 This Week
July 29
July 30
Shakespeare at Notre Dame presents 

The Not-So-Royal Shakespeare Company

 for a reading of Shakespeare's classic drama Coriolanus. Charting the dramatic rise, and precipitous fall, of a powerful Roman general, Shakespeare's tragedy of political ambition remains as bracingly relevant as ever. This event will be available on the 

Shakespeare at Notre Dame YouTube page

 beginning at 7:00 p.m. EST.
July 31
Join the American Shakespeare Center for Dr. Ralph Presents: "Then Must You Speak," which will bring together scholars and artists for probing conversations about race and Shakespeare. Presented LIVE via Zoom broadcast to the ASC Facebook page for free at 5 p.m., every week this summer! This week, on "Artistic Directors of Color on Shakespeare, Race, and Running a Classical Theatre," panelists Nataki Garrett (Artistic Director, Oregon Shakespeare Festival), Ty Jones (Artistic Director, Classical Theatre of Harlem), and Chris Edwards (Artistic Director, Actors Shakespeare Project) have a wide-ranging conversation on challenging the canon, racism in Shakespeare's texts, collaborating in a predominantly white field, and much more.
August 4
Shakespeare at Notre Dame presents South Bend's professional musical theatre company 

Art 4

 for the final online event of NDSF 2020. This streamed performance will feature songs from and inspired by the works of William Shakespeare. This exclusive premiere event features local talent performing outdoors at multiple iconic locations across the South Bend area. This event will be available on the 

Shakespeare at Notre Dame YouTube page

 beginning at 7:00 p.m. EST.
August 5
Ongoing Events
For all past performances from The Show Must Go Online, visit their website.

Listen to Pascale Aebischer, author of Shakespeare, Spectatorship and the Technologies of Performance,  and Sonia Massai, author of Shakespeare's Accents: Voicing Identity in Performance, discuss their work with friends, colleagues and well-wishers. Access the recording, from the Society for Renaissance Studies, here. 

Lord Denney's Players' production of Much Ado About Nothing was originally scheduled to run March 26-29, 2020 in the Ohio Union, but the state's "stay-at-home" order prevented the live show from occurring. Fortunately, ASCTech and LDP's signature innovation saved the day: Much Ado's surveillance culture readily translated to a film built using the same social meeting software that has enabled OSU to move its educational mission entirely online. Watch it online here.

Flatwater Shakespeare Company planned to open a lovely production of Romeo and Juliet, but responsibly canceled all public performances even before official guidelines required it. Third Rail Content, a video production company (whose team includes wonderfully inventive independent film makers), stepped up on very short notice to videorecord a final performance. Please consider following the link to buy access for $15.

Episode 22 of the podcast Ministry of Ideas, "Stealing the Cannons," explores how Shakespeare came to occupy his central place in the canon, why some people have challenged the traditional canon, and how artists like Shakespeare and Hamilton's Lin-Manuel Miranda use canons to inspire creativity, create community, and even foster democracy. It features original interviews with Rory Loughnane, an associate editor of the New Oxford Shakespeare; John Ray Proctor, an actor and professor of drama at Tulane University; Stephen Greenblatt, editor of the Norton Shakespeare; and Oskar Eustis, artistic director at the Public Theater. Click here to read more or listen to the episode online or listen on Spotify, Apple podcasts, or Lyceum.

Delaware Shakespeare is using a little bit of iambic pentameter to help us through our socially distant times – posting a reading of a Shakespeare sonnet each weekday. Check out Del Shakes' Facebook and Instagram feeds for the videos.

Join Tennessee Shakespeare Company actors live every weekday at 10:15 am CST for the newest episode of The Decameron Project on Facebook Live. Watch all past episodes online here.

Every Friday through Christmas, Cal Shakes will release a new ten-minute weekly video lecture series with Resident Dramaturg Philippa Kelly who will be "running the canon." Covering every single one of Shakespeare's 37 plays over 37 weeks, Kelly will bring the same breadth and insight that she does to her famous pre-show Grove Talks. Watch all the talks online. 

Visit the Folger Shakespeare Library website for a full list of their digital experiences and resources. 

Listen to The Musicians in Ordinary Podcast, which explores the historical and cultural context of music of the Renaissance at home, in court, in Shakespeare's theatre and beyond. In the March 13 episode, Prof. Tom Bishop (Univ. of Auckland) talks about Shakespeare's Pericles. Prof. Linda Austern (Northwestern U.) talks about music and medicine in the 17th century, and Felix Deak plays Deth by Tobias Hume. Listen on PodBay or Apple Podcasts.

Watch archived episodes of Bard Talks by the Shakespeare Center of Los Angeles online here. Led by distinguished scholars from universities, libraries and institutes across the globe, Bard Talks examine Elizabethan society, production and rehearsal, Shakespeare's timeless themes, and classic characters.

Shakespeare Theatre Company is offering its series of adult classes as online courses for the first-time to accommodate theatre students and professionals amid the coronavirus pandemic. After the first round of online classes sold out, the Company has decided to offer more classes starting on STC Teaching Artists have adapted their curriculum to successfully reach students in an online format with no more an 12-16 students. In the belief that theatre provides an essential place for creativity, learning, and human connection, STC is offering Spring Classes online at a reduced rate of $149. Further tuition assistance is available. For more information or to register, please visit their website or email Classes@ShakespeareTheatre.org with any questions.

Mark Beauchamp performs Prospero's speech during COVID-19 on lockdown in the U.K. Watch on YouTube.
Read SAA member Scott Newstok's wonderful essays "Lorraine Hansberry on Shakespeare" on LinkedIn.com here and "We would all do well to think more like Shakespeare" on The Dallas Daily News here.

Women & Shakespeare Podcast features conversations with diverse women directors, actors, writers, and academics who are involved in making and interpreting Shakespeare. The series is designed to harness digital humanities to redress the gender and racial disparity in academic citational practices, public discourse, and rehearsal room power dynamics in the field of Shakespeare studies and performance. Funded by NYU (New York University), Series 1 of the 'Women and Shakespeare' podcast includes guests ranging from the renowned actors Dona Croll, Kathy Pogson, and Janet Suzman to Orwell prize-winning author, Dr Delia Jarett Macauley to Head of Higher Education and Research at Shakespeare's Globe and Vice-President of the Shakespeare Association of America, Professor Farah Karim-Cooper, to multiple award-winning playwright Chris Bush. Listen on Apple Podcasts, Spotify or on their website.

Watch "Look Another Way," a conversation with authors and professors Scott Newstok, James Shapiro and Emma Smith moderated by Jeffrey Horowitz, Founding Artistic Director of Theatre for a New Audience. Watch on YouTube here.
David Keys explores the history of London's first theatre in a new article for the Independent. Read it online here.