Online Performances and Events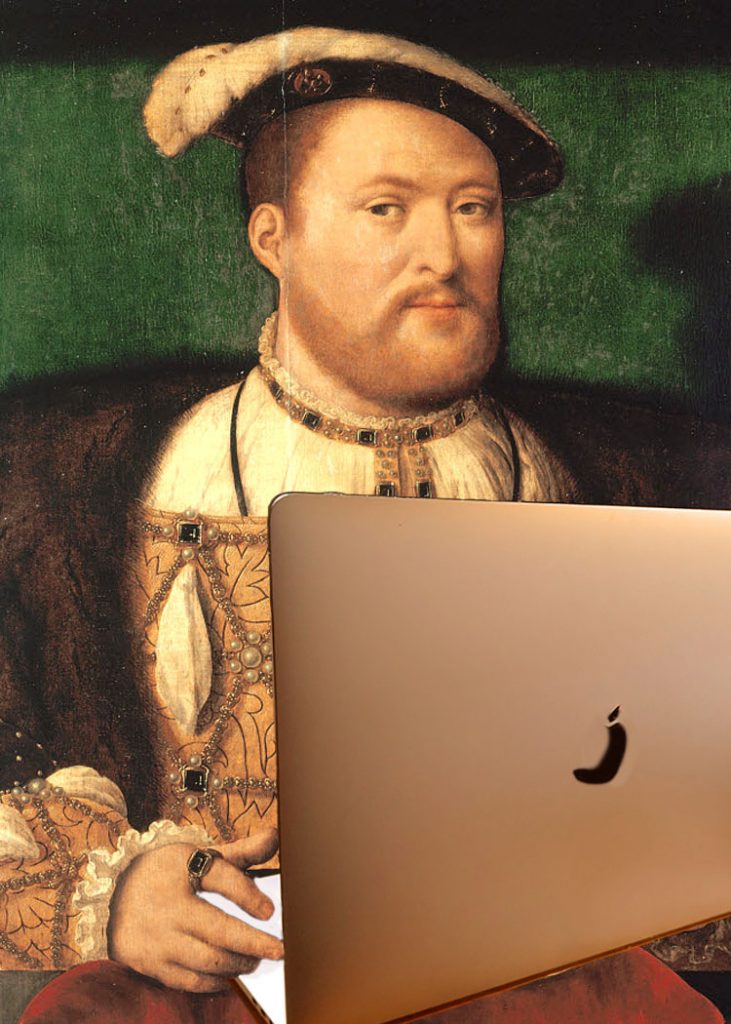 July
"Shakespeare Circuits," the 11th World Shakespeare Congress to be held online from Singapore 18-24 July, will include a Digital Asian Shakespeare Festival featuring on-demand performance videos, directors in conversation, and curated watch parties. Come meet Wu Hsing-kuo (Taiwan), Yang Jung-Ung (South Korea), Tang Shu-wing (Hong Kong), Ong Keng Sen (Singapore), Annette Leday (France), Nelson Chia (Singapore), Miyagi Satoshi (Japan), Norzizi Zulkifli (Malaysia), Owen Horsley (UK), Kurata Jun (Japan), Natalie Hennedige (Singapore), and be amazed by their innovative and ingenious re-creation of Shakespeare! The academic program features keynote speeches by Dennis Kennedy, Ong Keng Sen, Tang Shu-wing, and Preti Taneja, plus state-of-the-filed roundtables, panels, seminars, workshops, and digital exhibits. For information and registration, visit http://wsc2021.org/. 
March 10
African-American Shakespeare Company Artistic Director L. Peter Callender is the guest on this weeks' Shakespeare Lightning Round from the Folger Shakespeare Library. Join for a fun, fast-paced, Shakespearean talk show. Watch on the Folger Shakespeare Library Instagram account.
March 11
Join the Society for Renaissance Studies for "The Turkish Vanities": Early Modern English negotiations of Islam. Learn more and save a spot here.

Oyez! Oyez! Oyez! The Supreme Court of Sicily is now in session—VIRTUALLY! Shakespeare's The Winter's Tale has more royal scandals than four seasons of The Crown: accusations of adultery, jealous spouses, feigned deaths, a potential war with former allies, a hungry bear, and a statue brought to life. Focusing on the royal rift between King Leontes and Queen Hermione of Sicily, this year's Mock Trial finds the Queen's frenemy Paulina paying out of pocket after keeping the monarchs separated for sixteen years. Adopting an appellate-court format, Paulina will appeal the decision of the court, claiming piety for Apollo caused her to imprison the Queen and offer her alternative facts about the state of the royal marriage. Learn more and tickets here.
The Society for Renaissance Studies is hosting a book launch for Travel and Conflict in the Early Modern World. Gábor Gelléri and Rachel  Willie, editors of the book, will discuss their work with friends, colleagues and well-wishers. Learn more and register to join here.
March 12
The Folger Shakespeare Library is celebrating Pi Day a couple of days early by hosting a cross-country historical pie bake-off. Catalogers, curators, and librarians from libraries across the country will dig into the collections of the Folger, UCLA's William Andrews Clark Memorial Library, or their own institutions to find and bake potato pie recipes from the past. Follow along on Twitter all day as they live-tweet their experiences adapting historical recipes and baking their pies. Then, join live on YouTube at 4 pm ET for a discussion moderated by Dr. Marissa Nicosia, Assistant Professor of Renaissance Literature at Penn State Abington and co-founder of Cooking in the Archives. 
March 15
In collaboration with the Embassy of Ireland, the O.B. Hardison Poetry series welcomes poet and writer Doireann Ní Ghríofa to read from her work in both Irish and English. After the reading, she will be joined by poet LeAnne Howe, a member of the Choctaw Nation of Oklahoma, for a conversation on the long-standing connection between the Irish and Indigenous communities. Learn more and reserve a spot here.
March 18
Join Jessica Marie Johnson (Johns Hopkins University), with Cécile Fromont (Yale University), for a discussion of "Reading, Writing, and Teaching Black Life and Anti-Black Violence in the Early Modern World," part of the Critical Race Conversations series hosted by the Folger Institute. Learn more here.
March 23
Join the Society for Renaissance Studies for a group-listen of a newly launched episode of Women & Shakespeare, featuring the critically acclaimed actor Nadia Nadarajah. The podcast creator, Dr Varsha Panjwani (NYU) will introduce the series and Dr Susan Anderson (Sheffield Hallam) will draw on her expertise in disability and early modern drama to respond to the episode. Learn more and register here.
March 24
Keefe Colloquium in the Public Humanities Lafayette presents "Shakespeare, Race, and Queer Sexuality," which disturbs the longstanding divide between early modern critical race studies and early modern queer studies. The colloquium explores the reasons for this disciplinary segregation and initiates a series of conversations that envisions productive dialogues for future engaged, collaborative work. Join for a conversation among scholars Jean E. Howard (Columbia University), Arthur Little, Jr. (UCLA), and Mario DiGangi (Lehman College and Graduate Center, CUNY). Learn more and register online here.
March 17-27
Creation Theatre Rep Company presents The Duchess of Malfi. Experience John Webster's classic of glamour and gore live online. Creation's Digital Rep Company presents a new adaptation, in collaboration with TORCH at the University of Oxford. This production is directed by Laura Wright and Natasha Rickman.  It will be accompanied by learning resources for school and university students, many of whom will find The Duchess of Malfi on their syllabuses. Find out more and get tickets here.
March 25-27
Association members can receive a 20% discount on on-line showings of 'Merchant' by Bright Umbrella, the Irish theatre company.  Set in Belfast in modern times, this abridged version of, 'The Merchant of Venice' points up themes around racism, lust for money and desire for revenge.  US audiences will be sent a link to watch the show at any time between Thursday 25th and Saturday 27th March 2021.   Visit www.brightumbrella.co.uk and avail of an exclusive 20% discount by using discount code 'MERCHANT20' at the checkout (discounted price is around $17.00 'per screen' plus small booking fee)
Other Recordings, Articles, and Podcasts
Digital Theatre+ and the Asian Shakespeare Association hosted a webinar exploring some of the ways the study of Shakespeare has become increasingly accessible through digital resources and online delivery to students around the world, which is now available to view on YouTube. 
Listen to Pascale Aebischer, author of Shakespeare, Spectatorship and the Technologies of Performance,  and Sonia Massai, author of Shakespeare's Accents: Voicing Identity in Performance, discuss their work with friends, colleagues and well-wishers. Access the recording, from the Society for Renaissance Studies, here. 

Lord Denney's Players' production of Much Ado About Nothing was originally scheduled to run March 26-29, 2020 in the Ohio Union, but the state's "stay-at-home" order prevented the live show from occurring. Fortunately, ASCTech and LDP's signature innovation saved the day: Much Ado's surveillance culture readily translated to a film built using the same social meeting software that has enabled OSU to move its educational mission entirely online. Watch it online here.

Flatwater Shakespeare Company planned to open a lovely production of Romeo and Juliet, but responsibly canceled all public performances even before official guidelines required it. Third Rail Content, a video production company (whose team includes wonderfully inventive independent film makers), stepped up on very short notice to videorecord a final performance. Please consider following the link to buy access for $15.

Episode 22 of the podcast Ministry of Ideas, "Stealing the Cannons," explores how Shakespeare came to occupy his central place in the canon, why some people have challenged the traditional canon, and how artists like Shakespeare and Hamilton's Lin-Manuel Miranda use canons to inspire creativity, create community, and even foster democracy. It features original interviews with Rory Loughnane, an associate editor of the New Oxford Shakespeare; John Ray Proctor, an actor and professor of drama at Tulane University; Stephen Greenblatt, editor of the Norton Shakespeare; and Oskar Eustis, artistic director at the Public Theater. Click here to read more or listen to the episode online or listen on Spotify, Apple podcasts, or Lyceum.

Delaware Shakespeare is using a little bit of iambic pentameter to help us through our socially distant times – posting a reading of a Shakespeare sonnet each weekday. Check out Del Shakes' Facebook and Instagram feeds for the videos.

Inspired by this creativity, courage, and beauty amid isolation and fear of The Decameron by Italian poet Giovanni Boccaccio, Tennessee Shakespeare Company organized their own Decameron Project — a Facebook Live effort in which our artists bring you classical pieces, inspirational poetry, short performances from Shakespeare, and brief looks at this day in the history of cultural arts and significant events, all of a theme as outlined by Aristotle's twelve virtues. Watch all past episodes online here.

Every Friday through Christmas, Cal Shakes will release a new ten-minute weekly video lecture series with Resident Dramaturg Philippa Kelly who will be "running the canon." Covering every single one of Shakespeare's 37 plays over 37 weeks, Kelly will bring the same breadth and insight that she does to her famous pre-show Grove Talks. Watch all the talks online. 

Visit the Folger Shakespeare Library website for a full list of their digital experiences and resources. 

Listen to The Musicians in Ordinary Podcast, which explores the historical and cultural context of music of the Renaissance at home, in court, in Shakespeare's theatre and beyond. In the March 13 episode, Prof. Tom Bishop (Univ. of Auckland) talks about Shakespeare's Pericles. Prof. Linda Austern (Northwestern U.) talks about music and medicine in the 17th century, and Felix Deak plays Deth by Tobias Hume. Listen on PodBay or Apple Podcasts.

Watch archived episodes of Bard Talks by the Shakespeare Center of Los Angeles online here. Led by distinguished scholars from universities, libraries and institutes across the globe, Bard Talks examine Elizabethan society, production and rehearsal, Shakespeare's timeless themes, and classic characters.
Mark Beauchamp performs Prospero's speech during COVID-19 on lockdown in the U.K. Watch on YouTube.
Read SAA member Scott Newstok's wonderful essays "Lorraine Hansberry on Shakespeare" on LinkedIn.com here and "We would all do well to think more like Shakespeare" on The Dallas Daily News here.

Women & Shakespeare Podcast features conversations with diverse women directors, actors, writers, and academics who are involved in making and interpreting Shakespeare. The series is designed to harness digital humanities to redress the gender and racial disparity in academic citational practices, public discourse, and rehearsal room power dynamics in the field of Shakespeare studies and performance. Funded by NYU (New York University), Series 1 of the 'Women and Shakespeare' podcast includes guests ranging from the renowned actors Dona Croll, Kathy Pogson, and Janet Suzman to Orwell prize-winning author, Dr Delia Jarett Macauley to Head of Higher Education and Research at Shakespeare's Globe and Vice-President of the Shakespeare Association of America, Professor Farah Karim-Cooper, to multiple award-winning playwright Chris Bush. Listen on Apple Podcasts, Spotify or on their website.

Watch "Look Another Way," a conversation with authors and professors Scott Newstok, James Shapiro and Emma Smith moderated by Jeffrey Horowitz, Founding Artistic Director of Theatre for a New Audience. Watch on YouTube here.
David Keys explores the history of London's first theatre in a new article for the Independent. Read it online here. 

Shakespeare's London by accredited Blue-badge tourist guide of London—In our virtual tour of Shakespeare's London we will discover the places where the Bard lived and worked, including the Blackfriars Playhouse and the Globe Theatre. We will also get a taste of what going to the theatre and living in the British capital was like in his time. Prices start from 85 pounds ($110.00 approx) per tour. Please contact Annamaria Dall'Anese for more information: londonbbg@yahoo.com"