Online Performances and Events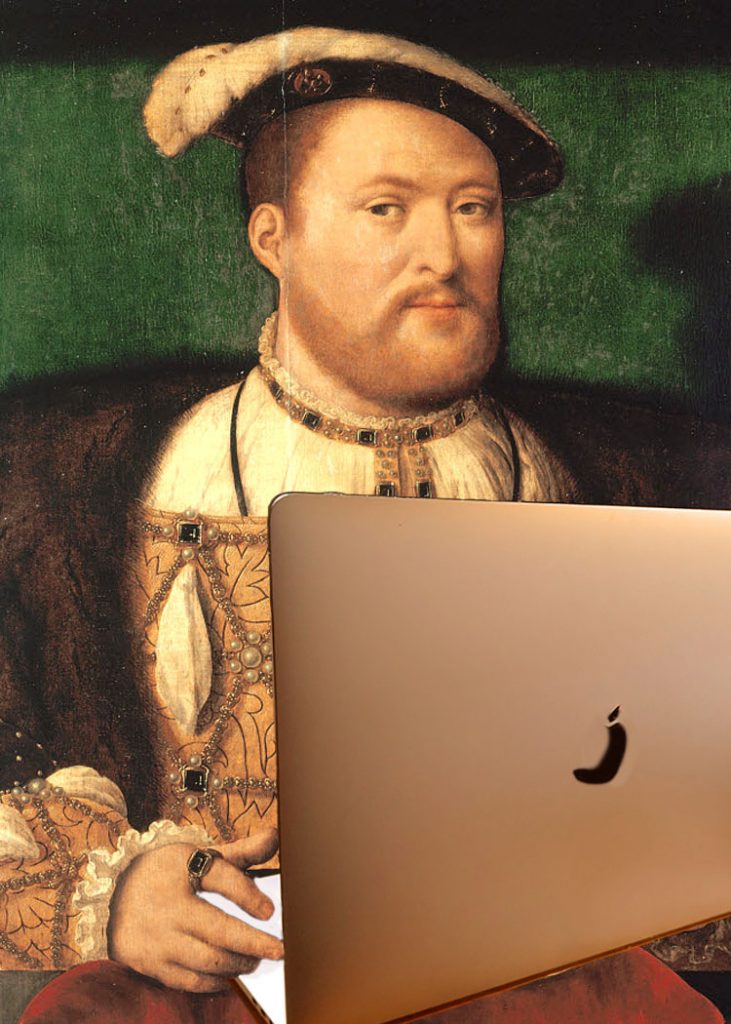 This Month
February 1
On RemarkaBULL Podversation from Red Bull Theater, Tony Award-winning Actor André de Shields will join host Nathan Winkelstein, Red Bull's Associate Artistic Director, for a conversation focused on the 'man more sinned against than sinning', Shakespeare's titular King Lear. André will read a passage from the play and discuss the challenges and rewards of playing one of Shakespeare's titans. The conversation will focus on the "Blow, winds, and crack your cheeks!" speech from the third scene of the second act. They will take your questions too! Learn more and get tickets here.
February 4
All the Devils Are Here: How Shakespeare Invented the Villain is available for viewing online from Shakespeare Theatre Company beginning Thursday, February 4 at noon. In the show, Page traces the evolution of Shakespeare's most diabolical characters, through a series of monologues and scenes. Filmed under strict health and safety protocols onstage at Sidney Harman Hall by Joo Kno Media, All the Devils Are Here illustrates the growth of Shakespeare's characters from stock archetypes to fully developed three-dimensional characters unlike anything that had come before. Learn more and purchase tickets here.
Join the Folger Shakespeare Library for their monthly virtual book club! This month's pick is "The Moor's Account" by Laila Lalami. Participation is free but registration is limited. Learn more and register online here.
February 5
The Society for Renaissance Studies (SRS) will be hosting a book launch of Alexa Alice Joubin's new book, Shakespeare and East Asia (Oxford University Press, 2021). Join Alexa Alice Joubin in conversation with Mark Thornton Burnett for this online event, which will take place on the 5th of February 2021 at 17:00 GMT. Learn more and save a spot here.
February 8
London Shakespeare Seminar Textual Studies/Book History with Claire Bourne (Penn State University): 'Collection / Collation / Codex: Edward Capell's Shakespeare' and Emma Depledge (Universite de Neuchatel): 'Late Seventeenth-Century Shakespeare: Playlets, Pirates and Popularity' will be held from 17:15 GMT to 19:00 GMT. Book your spot here.
February 10
Teri Ellen Cross Davis, poet and Folger Shakespeare Library Poetry Coordinator, is the guest on this weeks' Shakespeare Lightning Round from the Folger Shakespeare Library. Join for a fun, fast-paced, Shakespearean talk show. Watch on the Folger Shakespeare Library Instagram account.
February 11
Join Shakespeare Library for a virtual reading from President Lincoln's cottage. Poet Maurice Manning will join recent Poet Laureate Tracy K. Smith for a live reading that speaks to the words and actions of Abraham Lincoln. After a virtual tour of President Lincoln's Cottage in Washington, D.C., Manning and Smith will read from their work. Tickets are $5-$15. Learn more and buy tickets here.
February 14
Tune in to ITALive for a six hour marathon of Ivo van Hove's Roman Tragedies. For more information, visit their website here. Livestream the entire marathon for €12,50.
February 18
Moderator Heather Miyano Kopelson(University of Alabama) is joined by Robbie Ethridge (University of Mississippi), Miles Grier (Queens College, City University of New York) and Elizabeth "Liz" Ellis (New York University) for a discussion of "Race in the American South." This virtual event is part of a series of Critical Race Conversations hosted by the Folger Institute. Learn more and watch here.
February 23
Join the Society for Renaissance Studies and Edinburgh Early Modern Network for an Early Modern LGBT+ Roundtable with Dr Eza Horbury (UCL), Prof. David L. Orvis (Appalachian State), Prof. Kate Chedgzoy (Newcastle), and Dr Robert Stagg (Shakespeare Institute). Learn more and watch online here.
Other Recordings, Articles, and Podcasts
Digital Theatre+ and the Asian Shakespeare Association hosted a webinar exploring some of the ways the study of Shakespeare has become increasingly accessible through digital resources and online delivery to students around the world, which is now available to view on YouTube. 
Listen to Pascale Aebischer, author of Shakespeare, Spectatorship and the Technologies of Performance,  and Sonia Massai, author of Shakespeare's Accents: Voicing Identity in Performance, discuss their work with friends, colleagues and well-wishers. Access the recording, from the Society for Renaissance Studies, here. 

Lord Denney's Players' production of Much Ado About Nothing was originally scheduled to run March 26-29, 2020 in the Ohio Union, but the state's "stay-at-home" order prevented the live show from occurring. Fortunately, ASCTech and LDP's signature innovation saved the day: Much Ado's surveillance culture readily translated to a film built using the same social meeting software that has enabled OSU to move its educational mission entirely online. Watch it online here.

Flatwater Shakespeare Company planned to open a lovely production of Romeo and Juliet, but responsibly canceled all public performances even before official guidelines required it. Third Rail Content, a video production company (whose team includes wonderfully inventive independent film makers), stepped up on very short notice to videorecord a final performance. Please consider following the link to buy access for $15.

Episode 22 of the podcast Ministry of Ideas, "Stealing the Cannons," explores how Shakespeare came to occupy his central place in the canon, why some people have challenged the traditional canon, and how artists like Shakespeare and Hamilton's Lin-Manuel Miranda use canons to inspire creativity, create community, and even foster democracy. It features original interviews with Rory Loughnane, an associate editor of the New Oxford Shakespeare; John Ray Proctor, an actor and professor of drama at Tulane University; Stephen Greenblatt, editor of the Norton Shakespeare; and Oskar Eustis, artistic director at the Public Theater. Click here to read more or listen to the episode online or listen on Spotify, Apple podcasts, or Lyceum.

Delaware Shakespeare is using a little bit of iambic pentameter to help us through our socially distant times – posting a reading of a Shakespeare sonnet each weekday. Check out Del Shakes' Facebook and Instagram feeds for the videos.

Inspired by this creativity, courage, and beauty amid isolation and fear of The Decameron by Italian poet Giovanni Boccaccio, Tennessee Shakespeare Company organized their own Decameron Project — a Facebook Live effort in which our artists bring you classical pieces, inspirational poetry, short performances from Shakespeare, and brief looks at this day in the history of cultural arts and significant events, all of a theme as outlined by Aristotle's twelve virtues. Watch all past episodes online here.

Every Friday through Christmas, Cal Shakes will release a new ten-minute weekly video lecture series with Resident Dramaturg Philippa Kelly who will be "running the canon." Covering every single one of Shakespeare's 37 plays over 37 weeks, Kelly will bring the same breadth and insight that she does to her famous pre-show Grove Talks. Watch all the talks online. 

Visit the Folger Shakespeare Library website for a full list of their digital experiences and resources. 

Listen to The Musicians in Ordinary Podcast, which explores the historical and cultural context of music of the Renaissance at home, in court, in Shakespeare's theatre and beyond. In the March 13 episode, Prof. Tom Bishop (Univ. of Auckland) talks about Shakespeare's Pericles. Prof. Linda Austern (Northwestern U.) talks about music and medicine in the 17th century, and Felix Deak plays Deth by Tobias Hume. Listen on PodBay or Apple Podcasts.

Watch archived episodes of Bard Talks by the Shakespeare Center of Los Angeles online here. Led by distinguished scholars from universities, libraries and institutes across the globe, Bard Talks examine Elizabethan society, production and rehearsal, Shakespeare's timeless themes, and classic characters.
Mark Beauchamp performs Prospero's speech during COVID-19 on lockdown in the U.K. Watch on YouTube.
Read SAA member Scott Newstok's wonderful essays "Lorraine Hansberry on Shakespeare" on LinkedIn.com here and "We would all do well to think more like Shakespeare" on The Dallas Daily News here.

Women & Shakespeare Podcast features conversations with diverse women directors, actors, writers, and academics who are involved in making and interpreting Shakespeare. The series is designed to harness digital humanities to redress the gender and racial disparity in academic citational practices, public discourse, and rehearsal room power dynamics in the field of Shakespeare studies and performance. Funded by NYU (New York University), Series 1 of the 'Women and Shakespeare' podcast includes guests ranging from the renowned actors Dona Croll, Kathy Pogson, and Janet Suzman to Orwell prize-winning author, Dr Delia Jarett Macauley to Head of Higher Education and Research at Shakespeare's Globe and Vice-President of the Shakespeare Association of America, Professor Farah Karim-Cooper, to multiple award-winning playwright Chris Bush. Listen on Apple Podcasts, Spotify or on their website.

Watch "Look Another Way," a conversation with authors and professors Scott Newstok, James Shapiro and Emma Smith moderated by Jeffrey Horowitz, Founding Artistic Director of Theatre for a New Audience. Watch on YouTube here.
David Keys explores the history of London's first theatre in a new article for the Independent. Read it online here. 

Shakespeare's London by accredited Blue-badge tourist guide of London—In our virtual tour of Shakespeare's London we will discover the places where the Bard lived and worked, including the Blackfriars Playhouse and the Globe Theatre. We will also get a taste of what going to the theatre and living in the British capital was like in his time. Prices start from 85 pounds ($110.00 approx) per tour. Please contact Annamaria Dall'Anese for more information: londonbbg@yahoo.com"