Shakespeare Organizations during COVID-19: Shakespeare Theatre Company
First, for anyone who might be unfamiliar, tell us a little bit about the mission of your organization.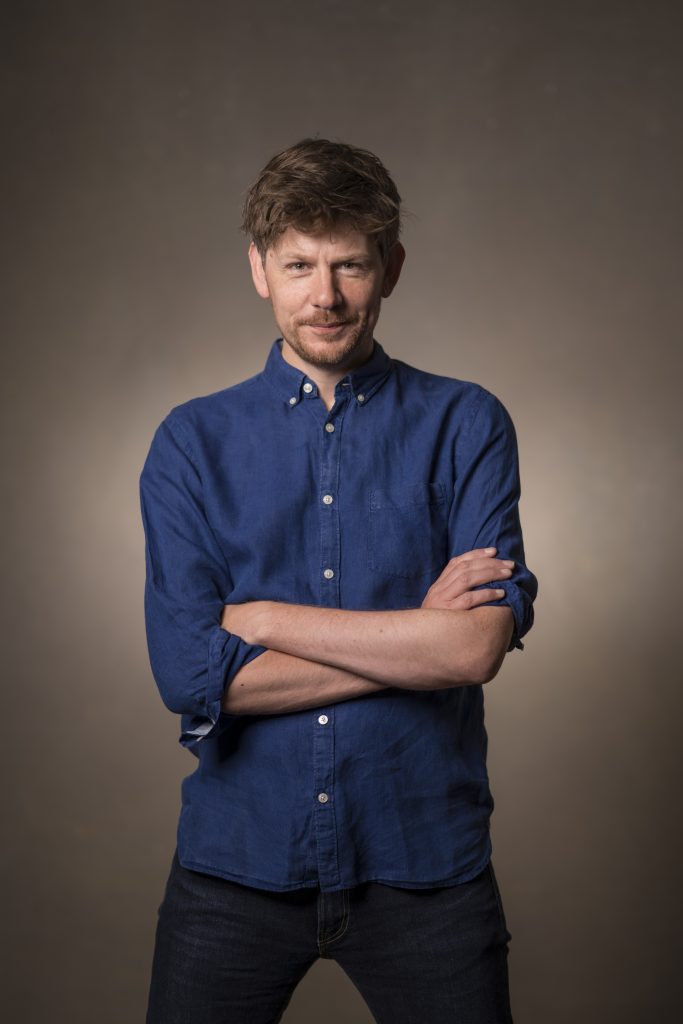 Shakespeare Theatre Company (STC) is in the nation's capital, a city brimming with museums and galleries, with American history and elected representatives working for its future, with a diverse population of Washingtonians, and with over ninety theatre companies in the District. I became the Artistic Director during the 2019/20 Season, joining a well-established and much-beloved premier institution of classical theatre, including Shakespeare. But I wanted the Theatre to represent our city and its citizens, to expand our definition of "classic" to be more inclusive, to look not just backward at the already exalted Anglo-European canon but to look ahead to classics of the recent past and determine what may be future classics. 
In this truncated season, we had a critical and commercial success with James Baldwin's domestic and spiritual drama The Amen Corner.  We produced a play with deep ties to D.C. –the play had its world premiere in Washington, D.C. in the 1950s at an HBCU, Howard University. We welcomed Howard University students, faculty, and alumni to performances, bringing in younger, more diverse audiences than in the past. The cast and creative teams were predominantly people, especially women, of color, and we celebrated one of America's greatest writers and thinkers, James Baldwin, hosting citywide events, lectures, performances, and exhibits in his honor. This is an example of our evolving mission: classics for all. 
COVID-19 has impacted everyone, but could you tell us a bit about the specific difficulties Shakespeare Theatre Company has faced during this time? Is there a way SAA members could help support the work that you are doing?
At the beginning of March, we had two productions running concurrently: The Amen Corner and Timon of Athens, which I directed as a co-production with Theatre for a New Audience, starring Kathryn Hunter. We closed both shows early on March 12. Timon's dilemma of being on top of the world in one moment surrounded by friends and immense wealth and then the abrupt shift to the tragic–his isolation, his deprivation, his self-exile–became so much more poignant and resonant in the absence of being able to perform the play, to sit in the theater with friends, to be in a community. Closing two productions early and canceling the rest of the season has, of course, negatively affected our main source of revenue, and the Company employs over 100 fulltime staff members as well as hundreds of actors, designers, and workers across the larger metropolitan area. 
There are several ways that SAA members may consider supporting Shakespeare Theatre Company, including donating to the Phoenix Fund to raise funds toward ongoing operating costs, employing our staff, and planning for the 2020/21 Season. We have raised just over $1 million dollars, and we have received a generous matching grant of up to $2.5 million to help us weather the storm. Donations in any size are appreciated, and for members who donate $100 or more, you have access to our online programming, such as Shakespeare Hour LIVE. 
If you live in the D.C. area, subscribing to the upcoming season is the best way to support the work of STC, and if you are visiting the area for a conference or archival visit, please come see a performance at Sidney Harman Hall or the Michael R. Klein Theatre at the Lansburgh. One of the plays I am excited to return to is Much Ado About Nothing, which would've been my first directorial effort exclusively devised for Washington, D.C., and would be on stage right now, but will join next season. We are currently drafting our revised calendar for the season and hope to share that soon.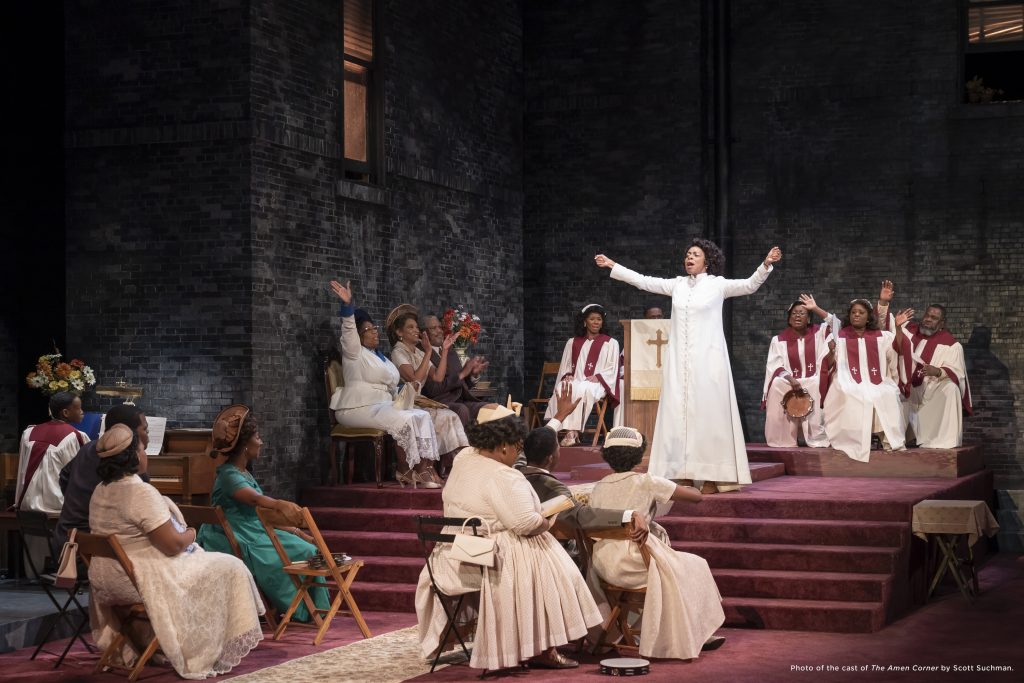 What are some of the resources you have online that you would like everyone to know about?
"All the internet's a stage!" and we have created a platform Shakespeare Everywhere that is the central hub of all our online programming.  As we live cloistered in our own imaginations, Shakespeare's wisdom can help us through. "There is infinite space in a nutshell" says Hamlet. Shakespeare Hour LIVE is one such nutshell. Each week, I sit down with our Resident Dramaturg Drew Lichtenberg and special guests, such as Stephen Greenblatt, James Shapiro, Michael Witmore, Kelley Curran, and Michael Urie to discuss a pair of Shakespeare's plays that are related thematically, dramaturgically, and historically. It's enlightening to have these actors, directors, and scholars discuss the nuances of Shakespeare's work and Shakespearean performance together. 
Our Mock Trial event, which usually sells out in a few hours and is exclusive to only 700 guests, will be streamed online for the first time. The Mock Trial allows some of our greatest legal minds to judge an appellate case based on a Shakespearean play. Supreme Court Justices often take the bench, and Merrick Garland will preside over this summer's trial. The scenario is a force majeure case arising from an imagined cancellation of "Pyramus and Thisbe" due to Bottom retaining his asshead and being unable to perform. Are the gods (or, in this instance, fairies) at fault, and if so, does the producer Duke Theseus need to refund the Athenian ticketholders?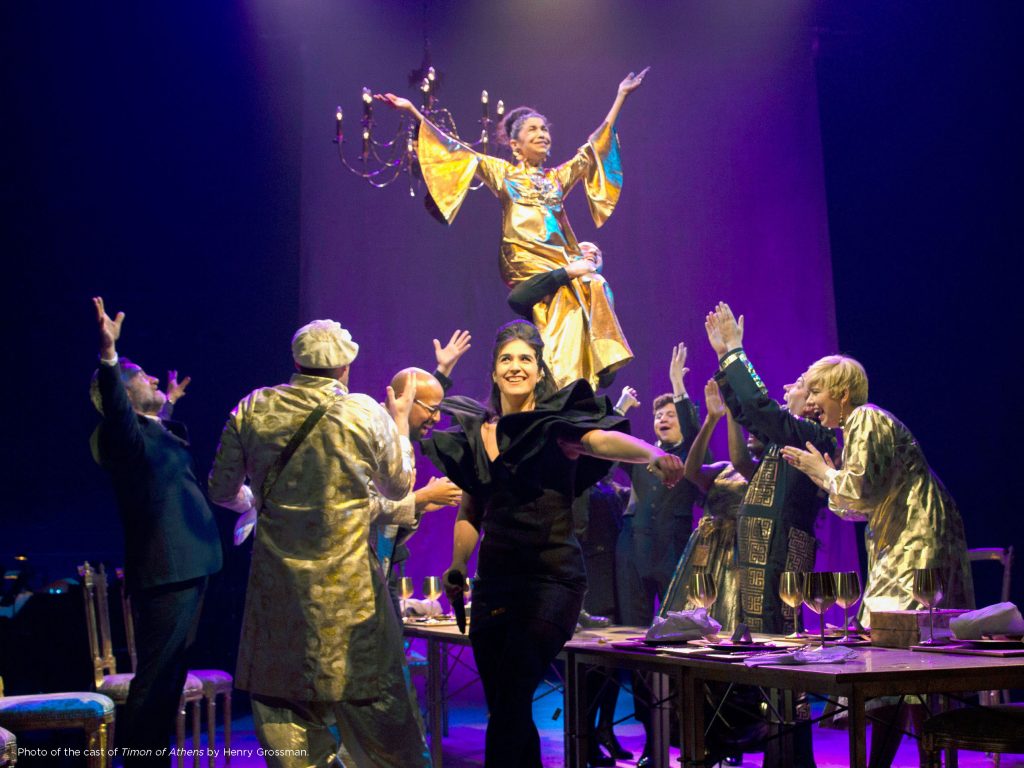 This crisis has required a great shift for many organizations. Are there any lessons or changes you will implement after we have weathered COVID-19?
We have just received the ReOpen D.C. Guidelines from Mayor Muriel Bowser and her hardworking committee. There is a lot we need to parse through in this detailed new plan, but it offers a light in the darkness and a way forward. We realize the importance of innovation—the entire spirit of the Renaissance theatre was innovative, reworking old plays to make them fresh and exciting, developing new genres, creating ever more exciting and spectacular effects—and we will evolve. This may include streaming performances or offering more intimate performances for smaller audiences in our larger theatres. We want our patrons, staff, and actors to feel comfortable and safe in our venues so that they can focus solely on the performance. 
Is there a certain poem or play that has brought you comfort during this time? If so, could you share?
I have been rereading the poems of Elizabeth Bishop, one of my very favorite poets, and one who holds a special place in my heart as my wife and I shared her verses during our summer wedding ceremony. Her poem "Intimate, Low-Voiced, Delicate Things" is exactly that: soft, whispered intimacies, the thrill of a sudden rainstorm late at night, the tangible threat of imagined danger, and the passing into something intangible, but more electric and dreamlike. 
"Without surprise
The world might change to something quite different,
As the air changes or the lightning comes without our blinking,
Change as our kisses are changing without our thinking."