In the months before the annual conference, the SAA accepts applications for the following awards:
Conference travel grants
The J. Leeds Barroll Dissertation Prize
The SAA Shakespeare Publics Award
The SAA Innovative Article Award
Residential Fellowships
For application eligibility, procedures, and deadlines, see the tabs below.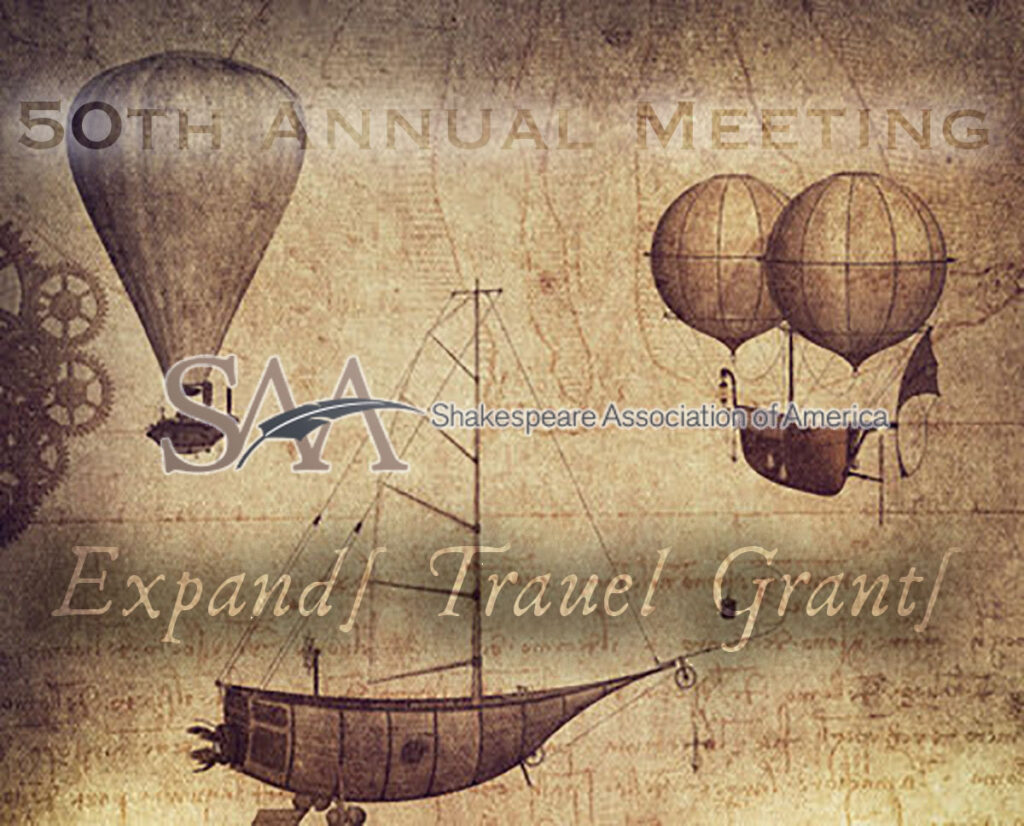 Travel Grants
Each year, the SAA awards conference travel grants for contingent faculty and independent scholars, and for graduate students at the dissertation stage.
This year, the SAA is expanding its grants to allow other groups to apply for grants based on post-pandemic financial hardship, the reduction of departmental funding, or boycotts that prevent applications for university funding.
Awardees receive $500 in travel support and remission of the conference registration fee if attending the in-person conference, or remission of the conference registration fee only if attending the virtual Pre-Conference.
Applicants must be SAA members in good standing; must participate in the meeting program (by speaking in a panel, leading a seminar or workshop, or enrolling in a seminar or workshop); and if applying for the in-person full grant, attend the full conference.
Applicants should submit the following:
A brief curriculum vitae (no more than two pages).

A letter, not to exceed 400 words, describing the conference role the applicant will undertake and the circumstances that require grant support.
Deadline: 1 November 2021
J. Leeds Barroll Dissertation Prize
SAA Shakespeare Publics Award
SAA Innovative Article Award
Residential Fellowships