Click Project Titles for Individual Websites
Lauren Liebe (Texas A&M University)
Digital Restoration Drama is an open-access database of TEI-encoded play texts from the English Restoration, supported by robust metadata about the publication and performance histories of each play. By making these plays available in multiple user-friendly formats, this project expands access to Restoration drama for scholars and students alike.
"
Heidi Craig (Texas A&M University)
Sonia Massai (King's College London)
Early Modern Dramatic Paratexts (EMDP) is an open-access database of all dramatic paratexts printed to 1660. EMDP digitizes and expands
Paratexts in English Printed Drama to 1642
(Cambridge UP, 2014) edited by Thomas L. Berger and Massai, and is hosted by the Folger Shakespeare Library.
Liza Blake (University of Toronto)
Margaret Cavendish's
Poems and Fancies
: A Digital Critical Edition offers the first fully collated scholarly edition of Cavendish's poetry, showing textual variants across the three editions. The site allows for the scholarly study of her revision practices, offers an introduction on how to read her poems and the whole collection, and is a pedagogical resource.
Greg Watkins (Stanford University)
Sally Treanor (Paradigm Education, LLC)
myShakespeare provides media-rich, digital editions of six Shakespeare plays as a free, online resource. This digital exhibit will be an opportunity to sample the site and discuss with the creators what we've been learning from within the intersections of digital education, remote learning, and Shakespeare studies.
Erika M. Boeckeler (Northeastern University)
Avery Blankenship (Northeastern University)
Caroline Grand (Northeastern University)
Vijeta Saini (Northeastern University)
Pandemic Shakespeare invites the global public to process experiences of the COVID-19 pandemic and the various social "pandemics"—e.g. racism, misogyny, class discrimination—through collaborative digital annotation of several plays. The site also offers high school and college educators a framework for integrating it into their pedagogy.
Samuel Pizelo (University of California, Davis)
Arthur Koehl (University of California, Davis)
Carl Stahmer (University of California, Davis)
Project Quintessence is an open access tool for exploring the EEBO-TCP corpus. While the EEBO corpus is an integral component of most Early Modern research, its accessibility is limited to basic search functions. Quintessence applies several state-of-the-art computational techniques to allow for multiple, integrated methods of analyzing EEBO at a variety of scales.
Graham Richard Smith (Azerbaijan State University of Economics)
These Mind Maps offer a section on each of Shakespeare's plays, giving information about their major themes, a concise description of their principal characters, a breakdown of the action arranged by act and scene, and a full synopsis of their plots.
Stephen Wittek (Carnegie Mellon University)
Shakespeare-VR is a virtual reality education project that transports students to the Blackfriars Playhouse and enables them to perform scenes alongside professional actors from the American Shakespeare Center (imagine karaoke, but with Shakespeare, and in virtual reality). The virtual reality media and related teaching materials are available at no cost to users.
Don Rodrigues (University of Memphis)
Jonathan Hicks (University of Memphis)
Drawing on techniques in stylometry, cluster analysis, and other computational methods, this project visualizes relationships among the various works and players of the Poets' War (1599 – 1602). It is a companion site to the forthcoming book,
Shakespeare's Queer Analytics
.
Simone Chess (Wayne State University)
Erika Carbonara (Wayne State University)
The WWP is a collaborative experiment creating a digital home for 113 "warrior women" ballads collected by Dianne Dugaw in the 1970s but never published. The site preserves Dugaw's index and enhances it with a new database allowing sorting/searching and key links to other ballad sites. We additionally include background and scholarly essays, teaching tools, and more.
Varsha Panjwani (New York University, London)
Women & Shakespeare is a podcast featuring conversations with diverse women experts who are involved in making and interpreting Shakespeare. Series 1 was supported by the NYU Global Faculty Fund Award.
Each year, the Shakespeare Association of America Digital Exhibit hosts a variety of digital projects created by its members. The exhibit is intended to expand the reach of digital projects and inform the larger SAA membership about the important contributions such projects offer to Shakespeare and early modern studies. The Digital Strategies Committee is seeking projects for the Digital Exhibit at the 2021 SAA annual meeting in Austin that use digital resources and/or integrate digital technologies into scholarship, pedagogy, or public outreach (examples of past projects featured in the Digital Exhibit can be found here). Digital projects can engage with any of the following:
Aspects of the Elizabethan and Jacobean eras
Early modern drama in performance
Early modern drama, poetry, and/or prose in print or translation
Creative appropriations of early modern drama
We encourage projects using various methodological approaches, including text analytics; smartphone and tablet apps; digital archives; performance aids and enhancements; pedagogical tools and applications; storytelling; games and gamification; ebooks; or website development.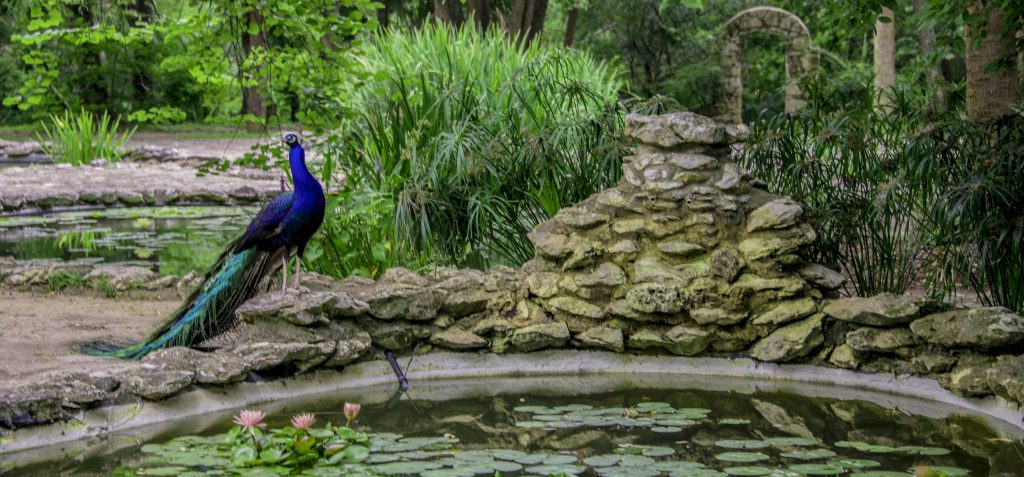 ---
Proposing a Digital Project
Any SAA member in good standing may propose a project for the Digital Exhibit, though priority is given to first-time exhibitors. All on-site presenters in the Digital Exhibit must register for the 2021 Annual Meeting. Proposals for the Digital Exhibit should include the following information and be submitted online through the SAA Members Portal:
Names of all proposed exhibitors (with affiliations as applicable) and email addresses.
A project title.
An abstract for the project and its stakes (max. 375 characters, incl. spaces).
A full description for the project (max. 2,500 characters, incl. spaces) addressing the following:

The project's potential impact on scholarship, pedagogy, and/or public outreach related to Shakespeare and early modern studies (what are you hoping fellow SAA members will take away from your exhibit?).
How participating in the Digital Exhibit will benefit your project (what are you hoping to get out of the experience?).
The extent to which the project develops or uses digital tools or methods in groundbreaking ways.
(For previous SAA Digital Exhibitors) The ways the project has developed since its previous showcase and the reasons for exhibiting it again.

Optional: A URL for the project and/or a video explaining or demonstrating it.
Equipment: The SAA will supply each exhibit with power, Internet access, and a large video monitor; any additional equipment will be the exhibitor's responsibility.
Deadline: 1 November 2020.
Download the blank Digital Project Description Form.