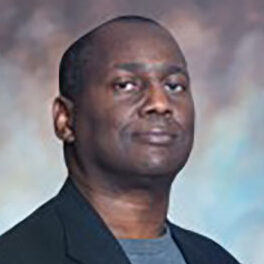 President
Ian SmithLafayette College
Ian Smith is the Richard H., Jr. '60 and Joan K. Sell Professor in the Humanities in the department of English at Lafayette College. He is the author of Race and Rhetoric in the Renaissance: Barbarian Errors (2009) and collaborator on Othello Re-imagined in Sepia (2012). His current monograph, Black Shakespeare: Reading and Misreading Race will be published in 2022. He is the founder of the Keefe Colloquium in the Public Humanities and, since 2017, has co-organized its "Shakespeare and Race" series at Lafayette. He is the recipient of multiple fellowships in support of his scholarship, being invited most recently to hold the Los Angeles Times chair in the History and Culture of the Americas at the Huntington Library (2022-23). He also serves on the editorial boards of Shakespeare Quarterly and ELR and the advisory board of Global Shakespeare Inverted. He has published numerous articles and book chapters mainly on Shakespeare and early modern drama. For the SAA, Professor Smith has served on the 2013 Program Committee and the 2016 Sexual Harassment Committee as well as the Executive Director Search Committee in 2017; he led seminars in 2002, 2014 and 2019, and organized the plenary panel for 2022.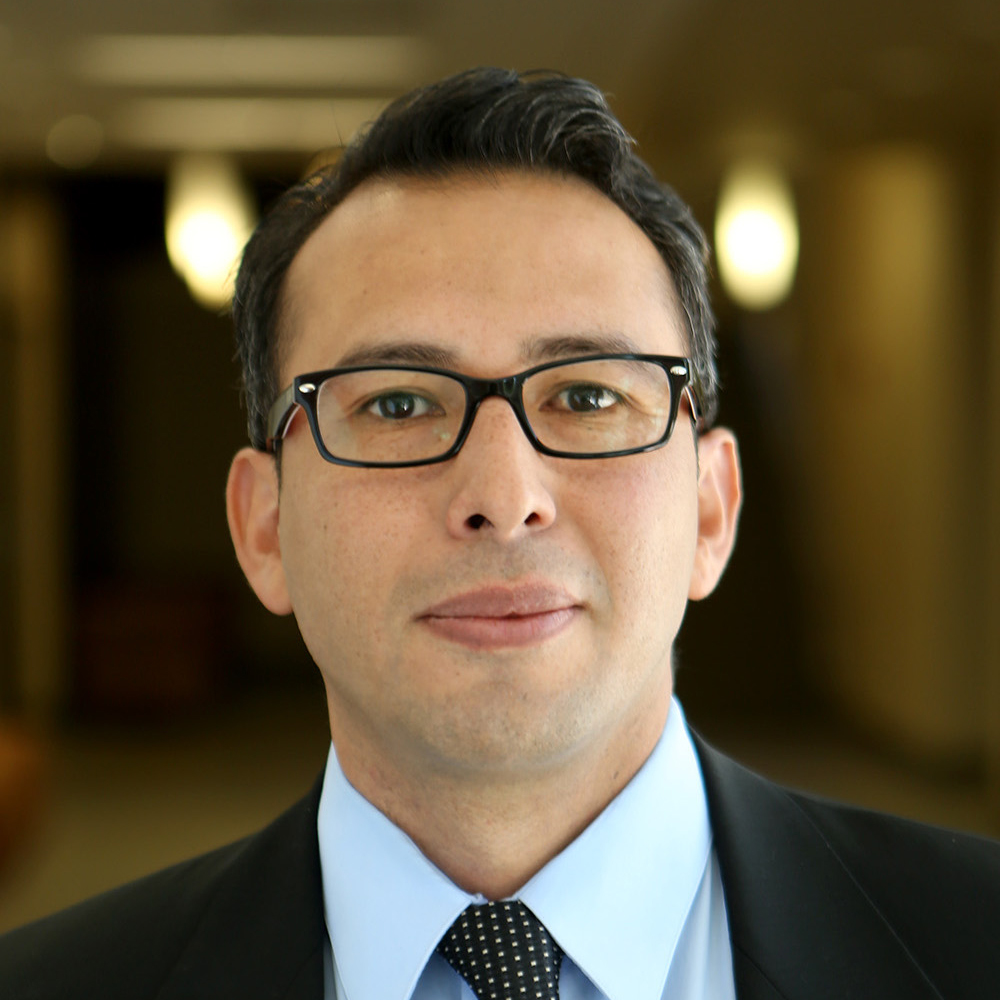 Vice-President
Ruben Espinosa
Arizona State University
Ruben Espinosa is Associate Professor of English at Arizona State University and Associate Director of the Arizona Center for Medieval and Renaissance Studies (ACMRS). He is the author of Shakespeare on the Shades of Racism (2021), Masculinity and Marian Efficacy in Shakespeare's England (2011), and co-editor of Shakespeare and Immigration (2014). His work has appeared in Shakespeare Quarterly, Shakespeare Studies, and New Literary History, among other journals and collections. He serves on the Editorial Boards of Shakespeare Quarterly and Palgrave's "Early Modern Cultural Studies" series, on the Advisory Board of Exemplaria: Medieval, Early Modern, Theory, and on the Executive Board of RaceB4Race. Professor Espinosa is the editor of Shakespeare/Skin (under contract with Bloomsbury), and he is currently at work on his next monograph, Shakespeare on the Border: Language, Legitimacy and La Frontera, which examines how perceptions of legitimacy for U.S. Latinxs often influence the barriers and bridges that define the intersections between Shakespeare and Chicanx culture. He served as a Trustee of the Shakespeare Association of America (2018-21), chairing the Digital Strategies Committee (2018-19) and Nominations Committee (2020-21) and co-chairing the Program Committee (2019-20). He led seminars in 2010 and 2017, and was a plenary speaker in 2022.
Immediate Past President
Bernadette Andrea
University of California, Santa Barbara
Bernadette Andrea is Professor in the Department of English, University of California, Santa Barbara, where she is also a core faculty in the Center for Middle East Studies and an affiliate faculty in the Comparative Literature Program and the Department of Feminist Studies. She previously taught at the University of Texas, San Antonio, where she was the Celia Jacobs Endowed Professor in British Literature. She is the author of The Lives of Girls and Women from the Islamic World in Early Modern British Literature and Culture (2017) and Women and Islam in Early Modern English Literature (2007). She edited the critical edition English Women Staging Islam, 1696–1707 (2012) for the Other Voice in Early Modern Europe series. Her co-edited collections include Travel and Travail: Early Modern Women, English Drama, and the Wider World, with Patricia Akhimie (2019), and Early Modern England and Islamic Worlds, with Linda McJannet (2011). She serves as co-editor, with Julie Campbell and Allyson Poska, of Early Modern Women: An Interdisciplinary Journal, and was director of the Early Modern Center at UCSB from 2018 to 2021. For the SAA, she has led or co-led seminars in 2009, 2013, 2016, and 2021; she presented on a plenary panel in 2019; and she was elected to the Executive Committee in 2021.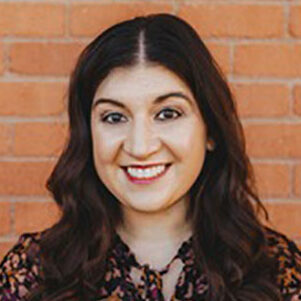 Trustee
Vanessa I. Corredera
Andrews University
Vanessa I. Corredera is Associate Professor and Chair of English at Andrews University. She is the author of Reanimating Shakespeare's Othello in Post-Racial America (2022), and with L. Monique Pittman and Geoffrey Way, co-edited the forthcoming collection Shakespeare and Cultural Appropriation (2023). She is also working on a second co-edited collection on Shakespeare and Exile with James Sutton and Stephanie Chamberlain. Her scholarship appears in a number of journals including Shakespeare Quarterly, Borrowers and Lenders, and Literature Compass, as well as in collections like The Routledge Handbook of Shakespeare and Global Appropriation and the forthcoming The Oxford Handbook of Shakespeare and Race. She serves on the editorial board of Shakespeare Bulletin and Borrowers and Lenders, for the latter of which she is also the Digital Appropriations editor. She has served as a mentor in the inaugural RaceB4Race Mentorship Network and as an MLA Delegate representing Race and Ethnicity in the Profession, and as a departmental chair and a Faculty Senator and Senate Officer at her home institution. For SAA, Professor Corredera led seminars in 2019, 2022, and 2023, organized and presented on a panel in 2020, was a panel respondent in 2021, and served on the 2020 program committee.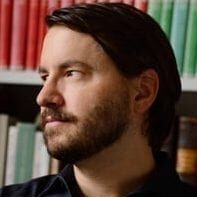 Trustee
Drew Daniel
Johns Hopkins University
Drew Daniel is Professor in the Department of English at Johns Hopkins University, where he has taught since 2007. He is the author of three books: 20 Jazz Funk Greats (2008); The Melancholy Assemblage: Affect and Epistemology in the English Renaissance (2013); and Joy of the Worm: Suicide and Pleasure in Early Modern English Literature (2022). In addition to numerous essays in journals, including Shakespeare Quarterly, Social Text, and Criticism among many others, he has contributed to edited collections such as Shakesqueer: A Queer Companion to the Complete Works of Shakespeare (2011), Political Theology and Early Modernity (2012), The Return of Theory in Early Modern Studies (2014), Affect Theory and Early Modern Texts (2017), The Persistence of Melancholia in Arts and Culture (2019), and Race & Affect in Early Modern English Literature (2022). In a separate zone of activity, he has had a distinguished career as a producer and collaborator making electronic music as one half of the group Matmos with his musical partner and husband M.C. Schmidt, and as a solo artist under the working alias The Soft Pink Truth. For the SAA, he has served on the 2014 Planning Committee, organized and led a seminar in 2017, and was a panel speaker in 2016.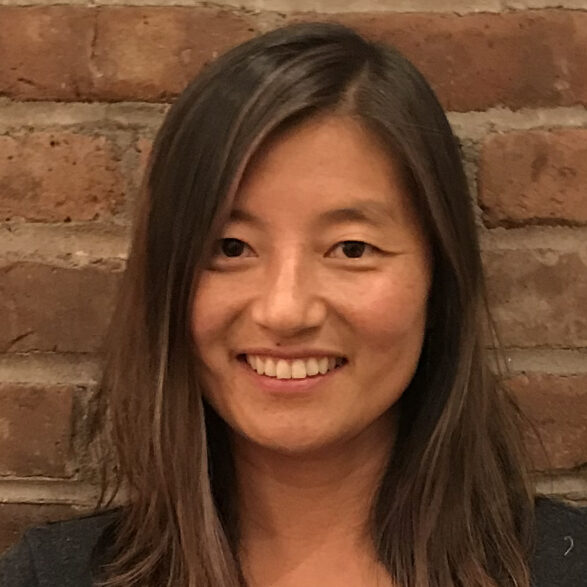 Trustee
Jane Hwang Degenhardt
University of Massachusetts, Amherst
Jane Hwang Degenhardt is Professor of English and Graduate Program Director at the University of Massachusetts, Amherst. Her research and teaching focus on the effects of globalizing processes, the histories of religion and race, and the relationship between literature and social justice. Her scholarship includes Globalizing Fortune on the Early Modern Stage (2022), Islamic Conversion and Christian Resistance on the Early Modern Stage (2010), and Religion and Drama in Early Modern England (co-edited with Elizabeth Williamson, 2011). Her articles and essays have appeared in such journals as Renaissance Drama, PMLA, ELH, and the Journal for Early Modern Cultural Studies, as well as in the Arden Research Handbook to Shakespeare and His Contemporaries and The Oxford Handbook of Shakespeare; her article on the early modern chinaware trade in Studies in Philology received the Louis Round Wilson Prize. Her leadership experience derives from her roles as mentor and advisor to graduate students, as well as her role as co-editor of ELR. For the SAA, Professor Degenhardt has served as a seminar leader in 2008 and 2017, was a worship leader in 2019, and presented on a panel in 2015; she has also served on the 2017 Nominating Committee and the 2021 Innovative Article Award Committee.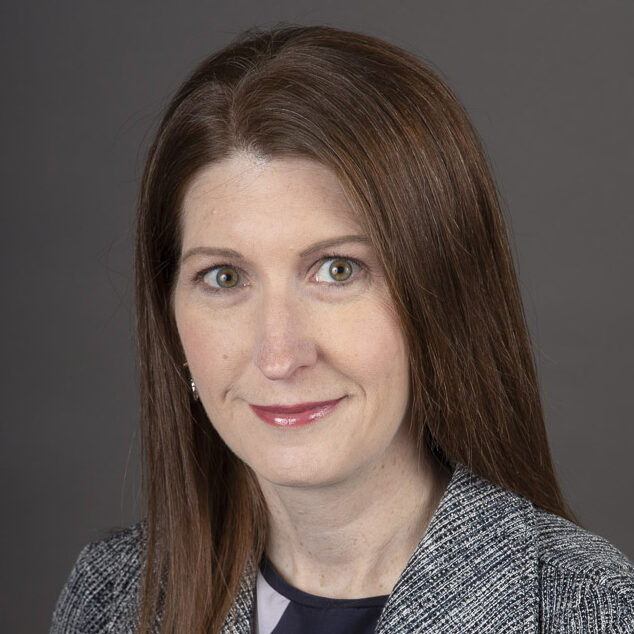 Trustee
Michelle M. Dowd
University of Alabama
Michelle M. Dowd is Hudson Strode Professor of English and Director of the Hudson Strode Program in Renaissance Studies at the University of Alabama. She is the author of Women's Work in Early Modern English Literature and Culture (2009), which won the Sara A. Whaley Book Award from the National Women's Studies Association, and of The Dynamics of Inheritance on the Shakespearean Stage (2015). In addition to publishing over 30 scholarly essays, she has co-edited Genre and Women's Life Writing in Early Modern England with Julie E. Eckerle (2007); Working Subjects in Early Modern English Drama with Natasha Korda (2011); Early Modern Women on the Fall: An Anthology with Thomas Festa (2012); and Historical Affects and the Early Modern Theater with Ronda Arab and Adam Zucker (2015). Her research has been supported by numerous fellowships and grants, and she is the editor of a book series, Strode Studies in Early Modern Literature and Culture, published by the University of Alabama Press. For the SAA she served on the Program Committee for 2018, the Travel Awards Committee in 2010 and 2016, led or co-led seminars in 2021, 2020, 2011, 2008 and presented on a panel in 2017. In 2021 she chaired the Shakespeare Publics Award Committee.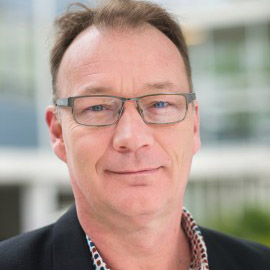 Trustee
Stephen Guy-Bray
University of British Columbia
Stephen Guy-Bray is professor of English at the University of British Columbia. He specializes in Renaissance poetry, queer theory, and poetics. He is the author of four books, including Shakespeare and Queer Representation (2020), Against Reproduction: Where Renaissance Texts Come From (2009) as well as the co-editor of two volumes of essays; he has published numerous articles and book chapters, chiefly on Renaissance literature but also on literature ranging from 250 BCE to the 1960s. He is currently working on a book on line endings in Renaissance poetry. He has served on the 2013 Program Committee, led a seminar in 2007, and co-led seminars in 2009, 2011, and 2019.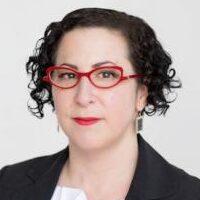 Trustee
Wendy Beth Hyman
Oberlin College
Wendy Beth Hyman is Professor of English and Comparative Literature and Chair of Book Studies at Oberlin College. She is the author of Impossible Desire and the Limits of Knowledge in Renaissance Poetry (Oxford, 2019), co-editor with Hillary Eklund of Teaching Social Justice Through Shakespeare: Why Renaissance Literature Matters Now (Edinburgh, 2019), editor of The Automaton in English Renaissance Literature (Ashgate, 2011), and author of a wide range of essays on Shakespeare, Renaissance poetry, the history of science, and pedagogy. With Jennifer Waldron she guest-edited ELR's special issue, Theorizing Early Modern Fictions, and she is collaborating with artist Clair Wang on a project called How to Read Shakespeare: A Visual Learner's Companion. She is also writing a monograph called Shakespeare and the Ingenious Machine, about stage romance, wonder technologies, and the manifestation of other worlds. She is the Knowledge editor for the digital encyclopedia, Routledge Resources Online: The Renaissance World, and a founding member of the humanities collective, The Renaissance Project. She is also a member of the Executive Committee of the International Spenser Society. For the SAA, she led seminars in 2014, 2018, organized a seminar in 2022, organized and presented on a panel in 2008, participated in a roundtable in 2021, and presented on panels in 2016 and 2023. She served on the SAA Program Committee in 2019.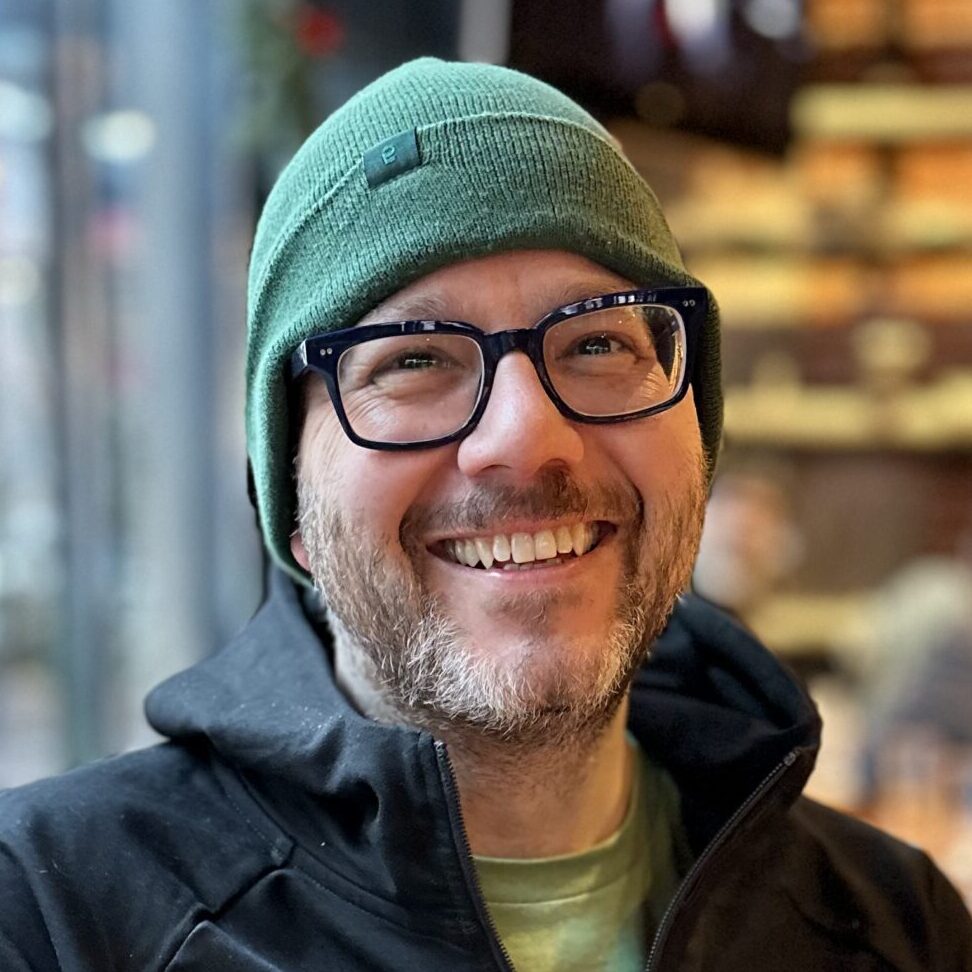 Trustee
Vin Nardizzi
University of British Columbia
Vin Nardizzi is Professor of English at the University of British Columbia, which is located on the traditional, ancestral, and unceded territory of the xwməθkwəy̓əm (Musqueam) People. He is author of Wooden Os: Shakespeare's Theatres and England's Trees (2013). With Stephen Guy-Bray and Will Stockton, he co-edited Queer Renaissance Historiography: Backward Gaze (Ashgate, 2009); with Jean E. Feerick, The Indistinct Human in Renaissance Literature (Palgrave Macmillan, 2012); and with Tiffany Jo Werth, Premodern Ecologies in the Modern Literary Imagination (Toronto, 2019). He is a founding collaborator of the international research network called "Oecologies." His leadership experience includes serving on the MLA Forum Executive Committee for Ecocriticism and Environmental Humanities (2019-24) and as a Member of the MLA Delegate Assembly representing the Western US and Western Canada (2020-23). He also serves on the Advisory Board for Penn State University Press's series "Cultural Inquiries in English Literature, 1400-1700" and on the Editorial Board of Shakespeare Quarterly. For the SAA Professor Nardizzi has served on the 2015 Program Committee, the 2017 Dissertation Prize Committee, the Executive Director Search Committee in 2017, the 2018 NextGenPlen Committee, the 2020 Nominating Committee and the 2022 Dissertation Prize Committee; he also served on the 2013-14 Vancouver Local Arrangements Committee. He led seminars in 2009 and 2016, presented on a panel in 2013 and a plenary session in 2017.