In Memoriam: John Leeds Barroll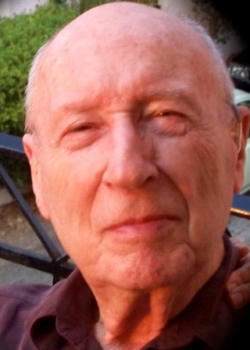 John Leeds Barroll a pioneer American scholar of Shakespeare and his time, died on 22 April in Washington, DC.
Barroll was born in Lausanne, Switzerland, in 1928 and was raised in Philadelphia, PA.
Barroll's books focus on the formation of character in the tragedies of Shakespeare: Artificial Persons, 1978, and Shakespearean Tragedy, 1983; and on Shakespeare's theatrical and social milieu: the prize-winning Politics, Plague, and Shakespeare's Theatre: The Stuart Years, 1991; and Anna of Denmark, Queen of England: A Cultural Biography, 2001. Barroll also founded and edited two annual scholarly journals, both international gatherings of recent scholarship, which have figured importantly in the field: Shakespeare Studies, 1902-present; and Medieval and Renaissance Drama in England, 1984-present.
Barroll taught at several universities, including the University of Texas, Vanderbilt University (where he headed the Center for Shakespeare Studies) , Newcastle-upon-Tyne in Great Britain (by invitation), the University of South Carolina, and the University of Maryland at Baltimore County. He founded the Shakespeare Association of America (1973-present), the first professional society for Shakespeareans in the country, which has grown to a current membership of 2000. In 2008 the SAA honored Barroll by establishing the annual J. Leeds Barroll Dissertation Prize for outstanding work by a graduate student.
He was a mainstay at the Folger Institute, the research center of the Folger Shakespeare Library in Washington, DC, and taught several seminars there for advanced scholars and undergraduate students. He guided doctoral candidates at the Folger on how to make best use of Library's collection through the seminar "Researching the Renaissance," also consulting with them on a personal basis. Among Barroll's public lectures at the Folger was "The Impact of the Ottoman Empire on Early Modern Europe" (2002), delivered at a conference on that topic that he helped organize (with Kathleen Lynch). Also in 2002 , Barroll was formally appointed Scholar in Residence at the Folger.
A Festscrift in his honor, Center or Margin: Revisions of the English Renaissance in Honor of Leeds Barroll, edited by Lena Cowen Orlin and containing essays by friends and fellow-scholars, was published in 2006.
He is survived by his wife, Susan Zimmerman; his sons, James Barroll and Leeds Barroll; his daughter Ellen Barroll; and by three cats and a dog, Bandit.